Hola from Jim and Eva, with twin daughters Christina and Alexandra, and extended-family-of-our-heart, Gina and others.
We are a family-owned, multifunctional fine arts gallery, specializing in paintings and limited-edition bronze sculptures. The Demetro Galeria is our creative work studio, a classroom for sculpting classes, and a lovely area for you to view our displays of artwork from nationally and internationally acclaimed artists. We also have teamed up with the beloved A Page in the Sun Cafe. Together, we offer the essential ABCs of life–Art, Books and Coffee!
Please come enjoy Demetro Galeria's series of bronze sculptures, paintings, and more at 169 Lazaro Cardenas Street, near the seaside walkway malecón and across from the park in the Old Town Zona Romantica of Puerto Vallarta. Welcome!
Jim Demetro, Sculptor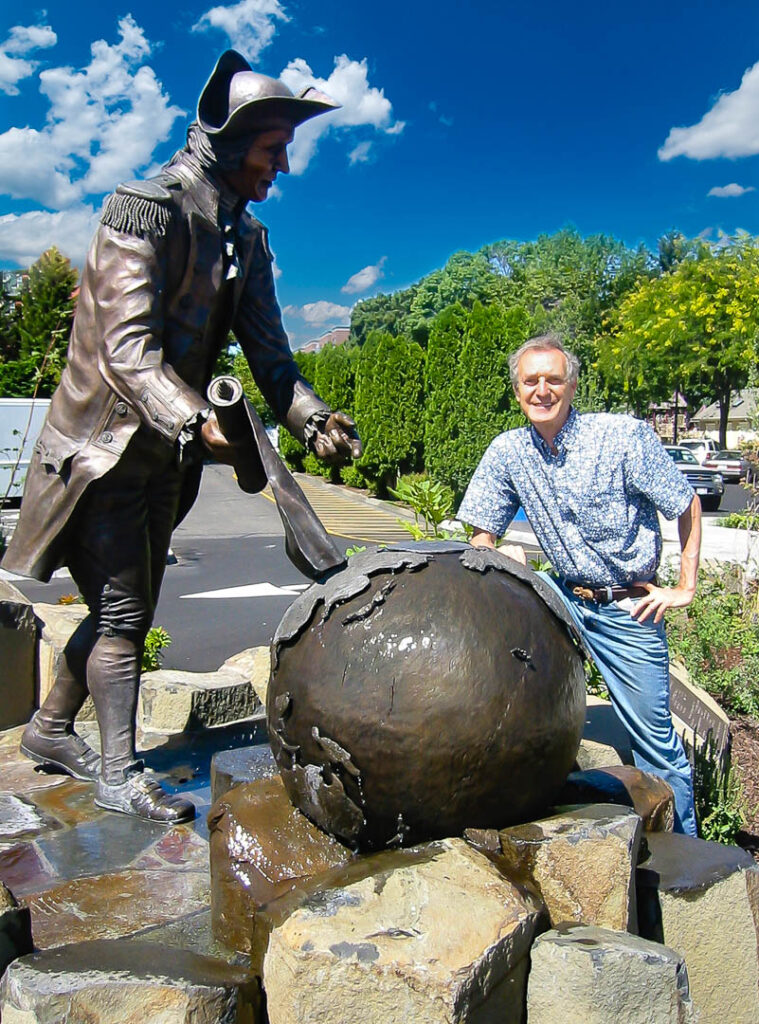 "I choose bronze as my media of expression because it has the exceptional qualities of high detail, flexibility, and longevity. Bronze art has withstood the test of time for thousands of years."
Jim learned to take initiative and implement his dreams early on in life. He grew up in the lower-income area of the south side of Chicago, where his father died when he was two months old and his mother passed away when he was nineteen years old. These experiences taught him he had to go the extra mile and he worked his way through college at Milwaukee School of Engineering. His career in the process control field took him around the US and the world, exposing him to art that would influence his path later.
After winning many awards for his paintings as an amateur, in 1992, Jim left his engineering career to pursue his dream as a full time, fine arts sculptor. He began to be known for his attention to realistic detail in his limited-edition, bronze sculptures, from small to monumental size. Many incorporate water, diverse ethic groups, educational components and/or interactive elements, and some even include fire. His quality of craftsmanship comes from the close focus of sculpting in clay 100% by hand and using live models whenever possible.
Jim and his daughter Christina have worked on various sculptures together for twenty-four years and collectively they have over fifty-five public life-size sculpture installations nationally and internationally. Some of Jims works are featured in public collections at the following places:  the seaside Malecon of Puerto Vallarta, Mexico; Sibelius Museum, Finland; St. Louis University; Prestige Development;  Metroplex Telephone Company; Heathman Lodge; Bank of America; Harmony Park; Boy Scouts of America; Fort Clapsop National Park; and Na' Aina Kai Botanical Gardens, Hawaii.   Private collectors include singer Connie Stevens, former Nike president Phil Knight and actors Tom Cruise and Donald Sutherland. Jim offers inspiration through mentorships, teaching winter sculpting classes and donating fundraising art for various charities.
Nonprofits and charities include: the former, local Camp Opportunity for abused children, SWIFT, the Community Foundation of Southwest Washington and Vancouver's Innovative Services NW for people with disabilities. Other causes include orphanages, Boys and Girls Clubs, and animal adoption efforts.
Many of the public, father-daughter sculpture projects involve citizen participation. When statues are sculpted in a public place, school children and community members have the chance to learn about the sculpting process. They are given clay to put on and help create the statues. For example, in downtown Vancouver, Jim and Christina set up a gazebo to allow over 1,300 locals to help sculpt the Captain George Vancouver Monument in front of a cinema theatre.
Jim, Christina and his wife Eva worked on a 9/11 Memorial project for thirteen years with the Spirit of America Foundation. The process included numerous trips to New York and Washington DC to procure a metal beam artifact from one of the Trade Center Towers and a limestone fascade section from on top of the Pentagon to incorporate in the Memorial. Four bronze figures—representing the various professions affected that day—form a circle. One person is missing, symbolizing those who were never found. The Spirit of America 9/11 Memorial toured the NW part of the US where thousands of people viewed and interacted with it, before being dedicated on September 11, 2015, in Cashmere, Washington, the exact center of the state.
His themes are diverse as well: dancers, historical figures, famous people, whimsical sculptures, animals, and children at play. His Native American series includes a whole family of statues, from babies and children to parents and grandparents. These themes represent a diversity of ethnicities and cultures.
Finally, he also has a body of work that specifically emphasizes preserving history through important historic figures in their realm of time and place: Captain George Vancouver, Sacagawea, Lewis and Clark, York, and Native Americans to name a few. He has been previously honored with a half dozen recognitions for his work, including: the 2004 Lake Oswego People's Choice Award, 2007 Innovative Services NW Caring Hearts Award, the 2008 Puerto Vallarta Special Citizen Appreciation Award, the 2016 Clark County Washington Arts Commission Lifetime Achievement Award. and the 2018 Vallarta Culture Institute Artist Award.
---
Christina Demetro, daughter and assistant/co-sculptor to Jim
Since 1992, Christina Demetro has teamed up with her father Jim to help sculpt many of his life-size and monumental sculptures, including:  Capt George Vancouver, A Gift for You, and the Spiraling Salmon for the city of Vancouver; the Journey of Hope for Innovative Services NW (honoring people with disabilities); the Vallarta Dancers for Puerto Vallarta; the Lewis and Clark statues and interpretive signs for the Lewis and Clark Plaza; and the Spirit of America Memorial. With a bachelors of science degree and a holistic health practitioner's certification, Christina has enjoyed being an environmental educator, neuromuscular massage therapist and author, as well as a sculptor of her own limited-edition bronze sculptures.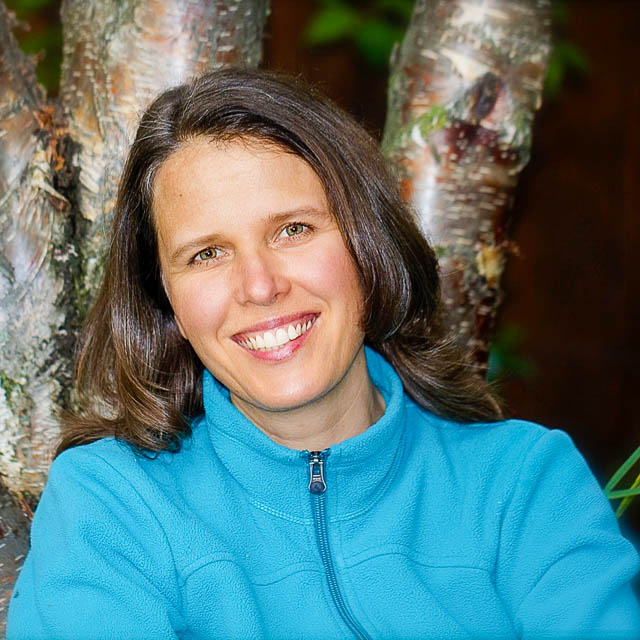 We welcome your email or call:
Jimdemetro1(at)gmail.com & Seedemetro(at)yahoo.com
(360) 687-4187 & (907) 344-3344