by Judith Sleavin Brown, original glass artist and Christina Demetro, bronze sculptor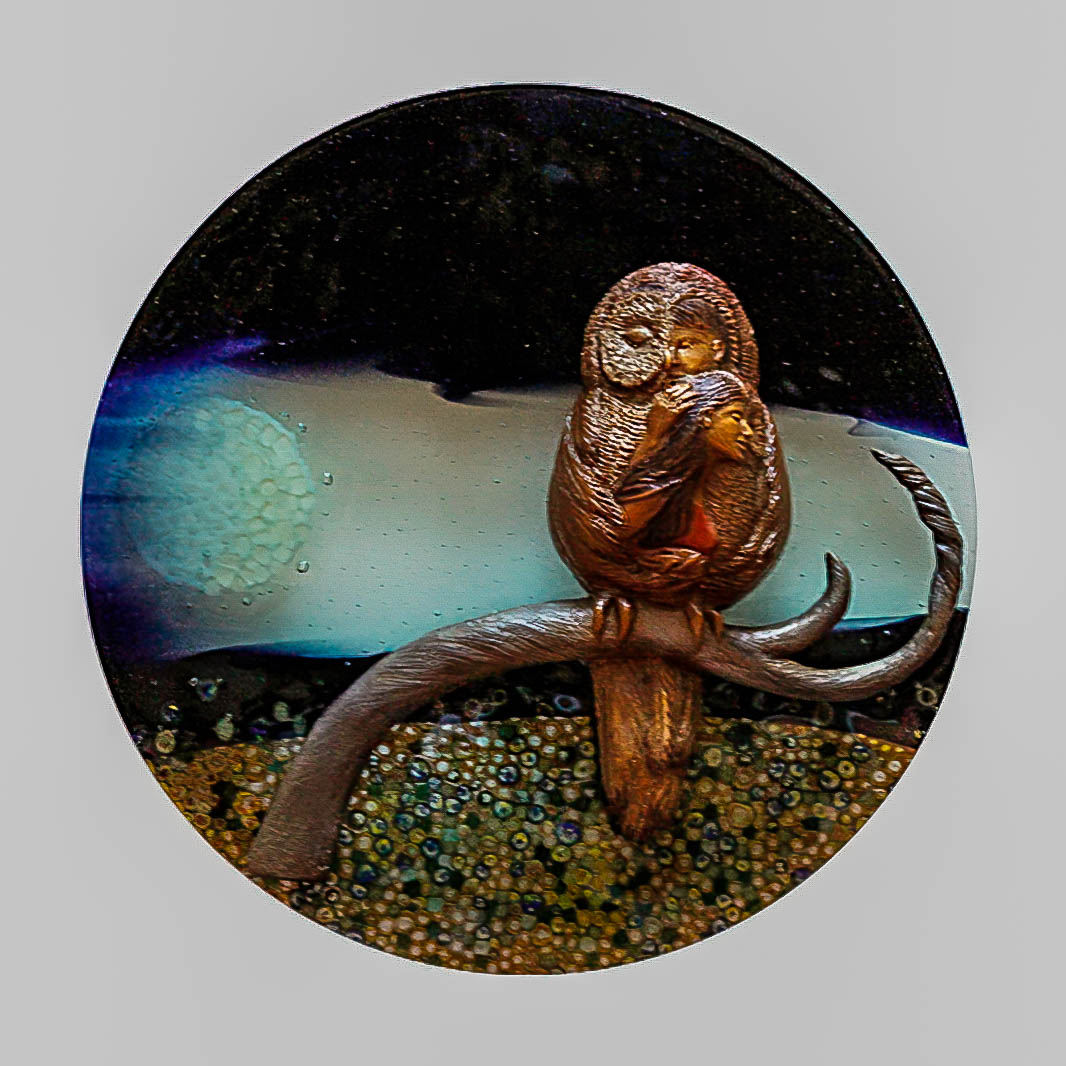 by Judith Sleavin Brown, original glass artist and Christina Demetro, bronze sculptor
I am mesmerized with the colors of the natural world and the ability of glass to capture my feelings about that beauty. Working with Art Glass lets me play with it's properties: transparency, elasticity when heated, color blending and chemical reactions. Playing, exploring and creating with heat inspires me to push the boundaries.
I currently work out of my glass studio in Silverton, Oregon. I have teamed up with Christina Demetro on collaborative works which include her bronze sculpture and my current love for 'millifiore', a glass technique in which I combine transparent and opaque art glass into a crucible, melted at 1600 degrees and dripped out of a 'vitrograph' kiln, resulting in multicolored glass rods. I then snip them with hand tools and put them on end, in a large kiln and melt them together.
I hope you enjoy them as much as I enjoy creating them.
Judith Sleavin Brown